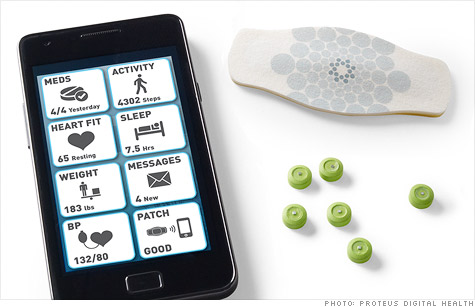 U.S. regulators have approved the first digital pill with an embedded sensor to track if patients are taking their medication properly, marking a significant step forward in the convergence of healthcare and technology.
The medicine is a version of Otsuka Pharmaceutical Co Ltd's established drug Abilify for schizophrenia, bipolar disorder and depression, containing a tracking device developed by Proteus Digital Health.
Shares in Otsuka rose 2.5 percent on Tuesday after news of the U.S. Food and Drug Administration (FDA) late on Monday.